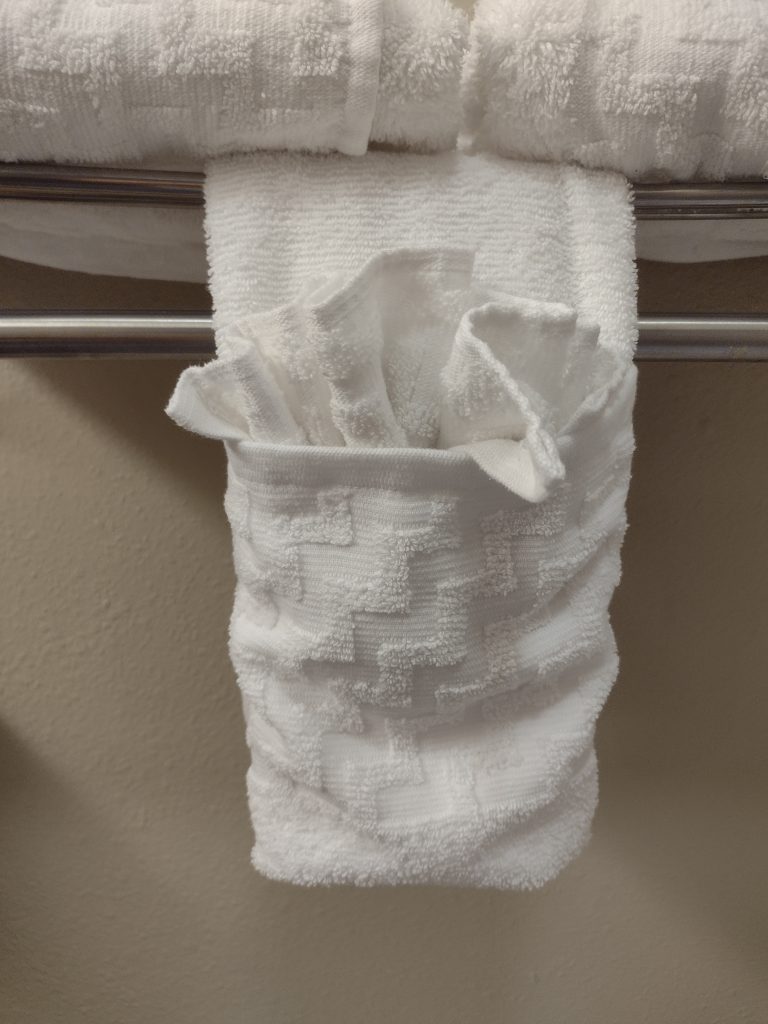 One last image from fancy hotel. Cool how the fold the hand towel to make a pocket to hold your wash rage. Nice touch 🙂
Off again for a 52 mile ride thru Bunkie, Evergreen, Cottonport, Long Bridge and eventually Simmesport. The route headed me to Chicot State Park. Turning into their entrance I was looking forward to a beautiful ride on quiet park roads. After going about a mile there was a turn that I was not sure about so I headed back to the park entrance for a map. There I learn that I was not allowed to north thru the park as the other entrance was closed "due to covid". While I think I could have gotten thru I honored their request. The park employees were very nice even tho that added about 5 miles to my ride. I liked how the park was ready for Easter.
Further down the road I saw a sign for a Boy Scout Camp.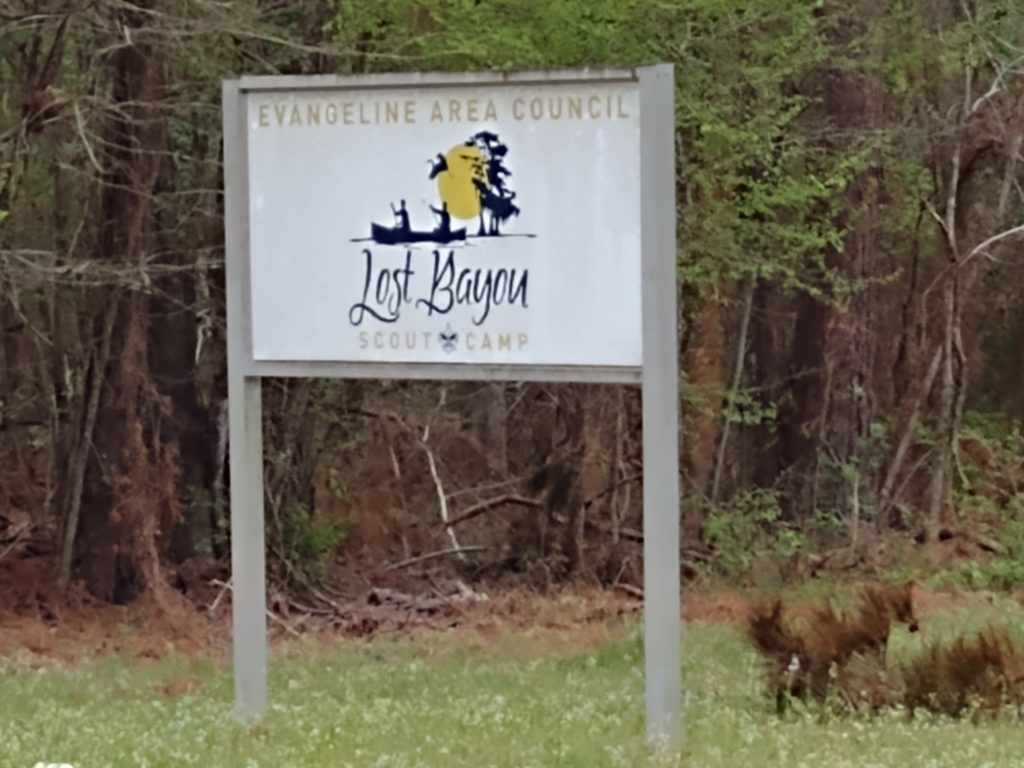 And on to Bunkie … but on the way some beautiful creeks and trees.
As I was traveling on LA29, discovered there was a bridge out! Had to back track once again but this time the detour took me onto I 49 for about 6 miles. Since I've biked on an interstate highway before, this really didn't bother me. Interstates have such wide shoulders … just very noisy. Moving on … I passed thru Evergreen and some had LOTS of bird houses.
Now Cottendale ! They had a ice cream place that caught my interest so I had to stop for a big ol' malt! BTW … the oak tree was REALLY huge.
Finally arrived in Simmesport. Had a great bacon wrapped broiled shrimp and fried oysters for dinner. Found the motel and settled in for the night.
Stats for the day. As you can see, the day was almost 67 miles instead of the 52 I was expecting.