---
Day 1 – Lake City (Spring Creek Pass) to Creede (Palesades Campground)
First off, starting a trip like this with all uphill out of Lake City is a bit crazy.   Really … climb over 7,000 feet, in altitude, first day out, and not as in shape as I should be … would be a bit too much for me.   After all, I want to have a successful trip.  My plan is to have my wife drive me to the top of the Continental Divide pass and is where my journey will begin.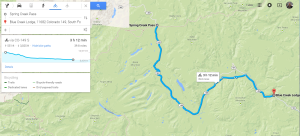 ---
Day 2 – Creede (Palesades Campground) to Monta Vista, CO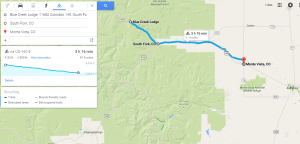 ---
Day 3 – Monta Vista, CO to Antonio, CO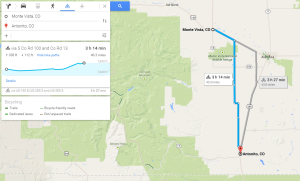 ---
Day 4 – Antonio, CO to Rio Grande Gorge Bridge, NM (Taos)
Am stopping at the Rio Grande Gorge Bridge area which is 12 miles from Taos, NM.   At this point in my trip, my wife Lynne will pick me up to spend the next two nights with friends of ours in Santa Fe, NM.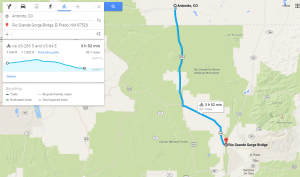 ---
Day 5 – Santa Fe, NM (R and R)
---